Welcome to Copenhagen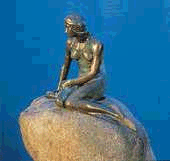 What to see, where to live, what to do
---
Wonderful Copenhagen
The official tourist website for the Danish capital Copenhagen. All kind of tourist information on Copenhagen.
Useit - Copenhagen Low Budget Tourist Guide
An information centre for young, low budget travellers visiting Copenhagen.
AOK: Alt om København - All about Copenhagen
Where to go, what to do and what to see. Has all the news on what's going on in town.
Kastrup
The Copenhagen Airport website.
---
Welcome to Kalundborg
Information on the Youth Hostel and the Town
---
Kalundborg Youth Hostel
Information about the place where we will live and work during the conference.
Kalundborg Tourist Bureau
Kalundborg is a small place, but there are interesting things to do and see here too. For information (in German) click this link.
The Danish Comic Book Museum
... is located in Kalundborg.
The Kalundborg Regional Museum
They have a big exhibit about Danish Emigration to the USA...
---